ACTION • ADVENTURE • ESPIONAGE
WHEN DIPLOMACY FAILS . . .
THE EMERALD CHASE
AVAILABLE NOW!
The Emerald Chase
(Chase Fulton Novels Book 10)
Politics, Central American cartels, federal fugitives, and three hundred hostages . . . That's just the beginning of Chase Fulton's newest assignment.
When an apparent eco-terrorist threatens to decimate the largest oil producer in the western hemisphere, tensions rise, hundreds of human lives are on the line, and fortunes lay in the balance. Chase and his covert ops team must pull off one of the most daring hostage rescue operations ever attempted, and it has to be done without making the evening news.
As the drama unfolds, the hostage situation is just the tip of the iceberg as Chase faces the possibility of losing the most important person in his life. Will he find answers to the storm of questions that threatens to rip his life apart, or will he fall prey to a mysterious watcher and a misguided federal officer who stand between him and all he holds dear?
From the unforgiving depths of the offshore oil fields in the Gulf of Mexico, to the Desert Southwest where greed meets guilt and evidence battles innocence, this installment of the Chase Fulton Novels series promises to deliver thrills, drama, and intrigue like never before.
BOXED SET #1, BOOKS 1 -3
NOW AVAILABLE!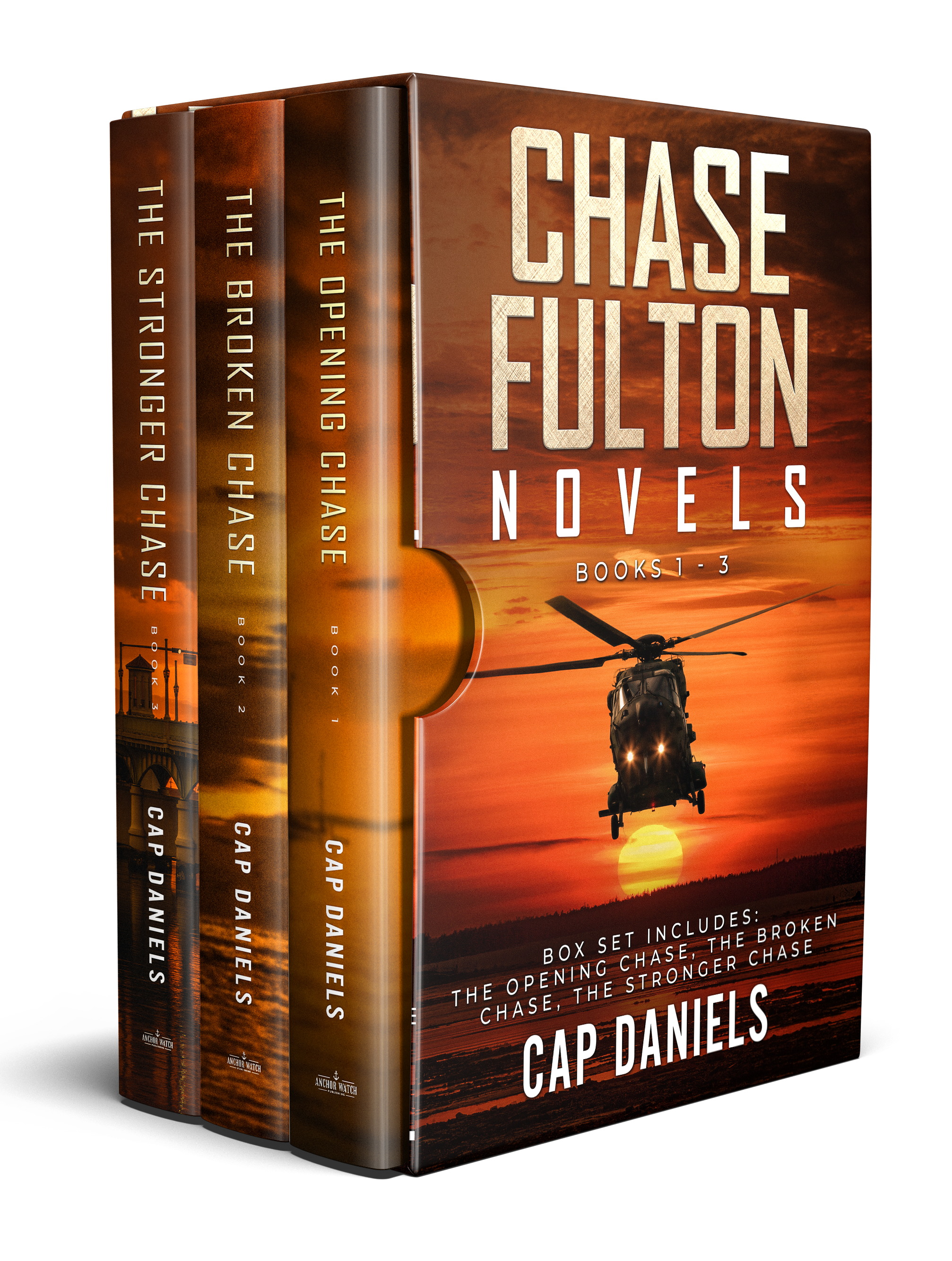 SUBSCRIBE TO CAP'S NEWSLETTER
(He promises not to spam you, and you can unsubscribe at anytime.)
Stay up-to-date with the latest news and releases.